THE TERRAIN is the first gallery to show the inextricable relation between the technique of art and people's lives. Since its opening in 1955 in New York City, the Terrain has presented exhibitions of contemporary paintings, prints, drawings, and photographs, with comment based on Eli Siegel's historic Fifteen Questions, Is Beauty the Making One of Opposites? Among the artists exhibiting have been Will Barnet, Chaim Koppelman, Robert Blackburn, Stephen Poleskie, Ad Reinhardt, Andre Kertesz, Elfi Schuselka, William King, Richard Sloat.
We are renovating—look for our new exhibition in the fall of 2016!
CURRENTLY IN THE NEWS: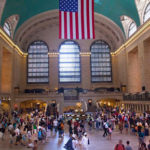 ♦ The Municipal Engineers Journal prints "Grand Central Terminal: A Study of Beauty and Meaning" by John Stern. Senior planner (retired) with the Tri-State Regional Planning Commission & Aesthetic Realism consultant John Stern writes, for instance: "In Grand Central the personalities of tens of thousands of individuals mingle every day with the impersonality of geometry and space"…read more
---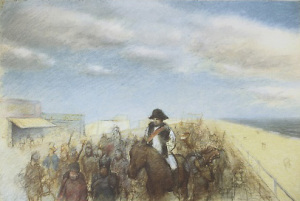 ♦ Napoleon Comes to Brooklyn by Chaim Koppelman: June 12—Sept 21, 2014 the Brooklyn Central Library exhibited in its foyer many works by the noted Brooklyn-born artist Chaim Koppelman (1920-2009). And on September 17, "Napoleon Accompanied: The Art of Chaim Koppelman," was presented there...read more
---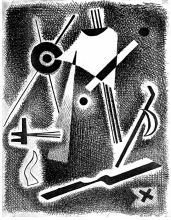 ♦  "Thinking about the 1940s, Hilla Rebay and the Guggenheim" by Dorothy Koppelman, artist and founding director of the Terrain, on important occurrences in American art & the history of Aesthetic Realism.