THE TERRAIN is the first gallery to show the inextricable relation between the technique of art and people's lives. Since its opening in 1955 in New York City, the Terrain has presented exhibitions of contemporary paintings, prints, drawings, and photographs, with comment based on Eli Siegel's historic Fifteen Questions, Is Beauty the Making One of Opposites? (see also Italian translation) Among the artists exhibiting have been Will Barnet, Robert Blackburn, William Clutz, Lois Dodd, William King, Andre Kertesz, Chaim Koppelman, Peter Passuntino, Stephen Poleskie, Elfi Schuselka, Richard Sloat, George O. Stadnik.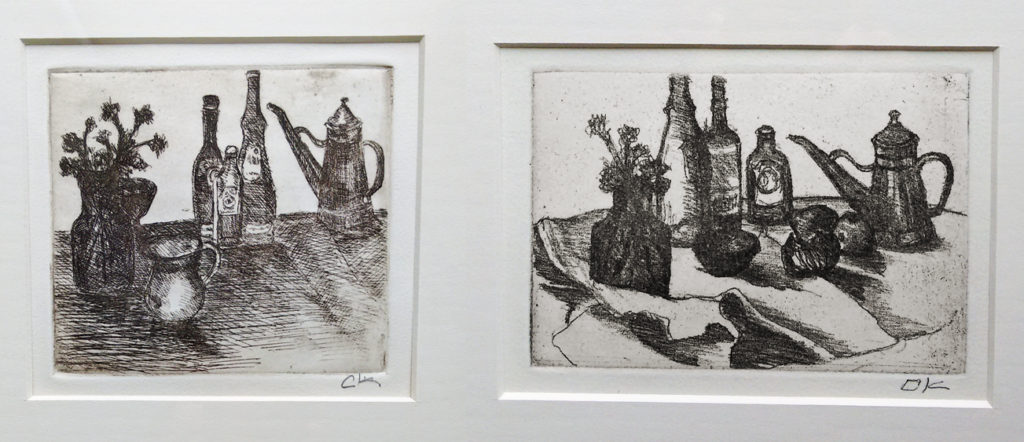 June 17—September. During construction, exhibition hours are by appointment only—call 212.777.4490.
CURRENTLY IN THE NEWS: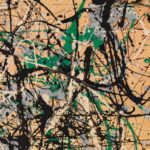 ♦  In his 1955 essay "Beauty—and Jackson Pollock, Too," Eli Siegel responded to a critic's statement that there was "no use looking for 'beauty'" in Pollock's work. He showed that, in fact, it is in keeping with the beauty of the art of any time. Now, Sotheby's New York has published that magnificent essay as one of "Three Primary Texts on Jackson Pollock" in its catalogue for the Contemporary Art Evening Auction of November 11, 2015, to accompany its sale of a work by Pollock. To read the essay, click here and scroll down.
---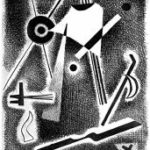 ♦  "Thinking about the 1940s, Hilla Rebay and the Guggenheim" by Dorothy Koppelman, artist and founding director of the Terrain Gallery, on important occurrences in American art & the history of Aesthetic Realism. Read more