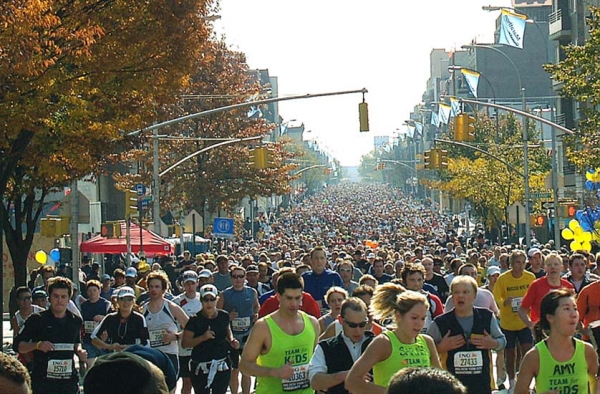 Mary Fagan , Marathon Hill, Bedford Avenue, 2006
My study of the opposites began in 1980 in The Honoring Eye class taught by photographer and Aesthetic Realism consultant Nancy Starrels.
I learned to find wonder in the everyday, photographing a block in my neighborhood, and the world seemed so much friendlier. There have been large changes in my work over the years. I have also found myself responding to more things, a greater range of subjects.
In Marathon, Bedford Avenue, 2006, to get a sweeping vista in in relation to the vanishing point, I used a wide angle lens. This meant I had to greatly enlarge a small section of the shot. But I think the light benefits from the pointillistic bounce it gets through over-sharpening.